A specific chiropractic approach to restoring health and spinal integrity at the craniocervical junction.
---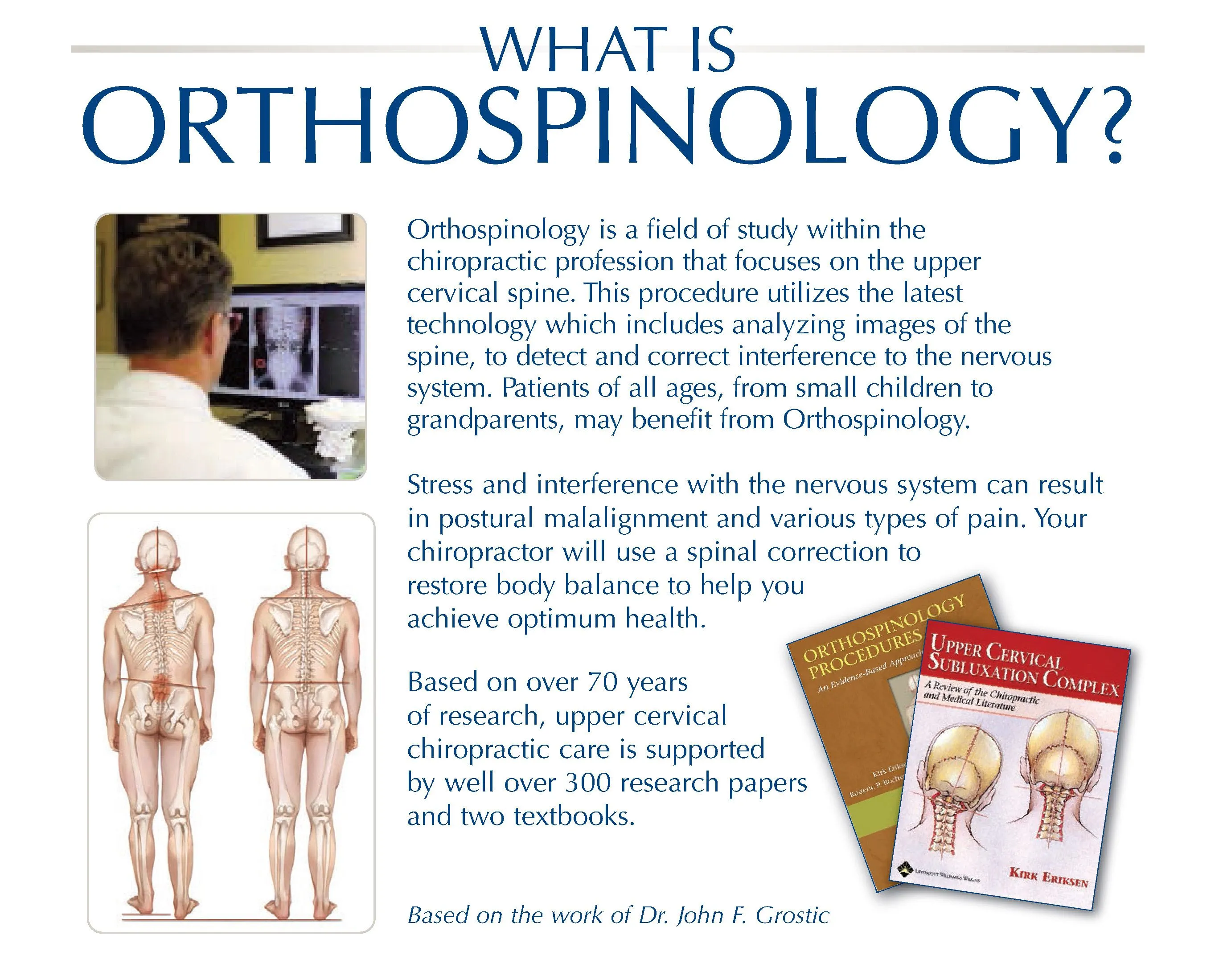 The Orthospinology doctor utilizes several methods to determine if interference to the nervous system is removed after the spinal correction is made.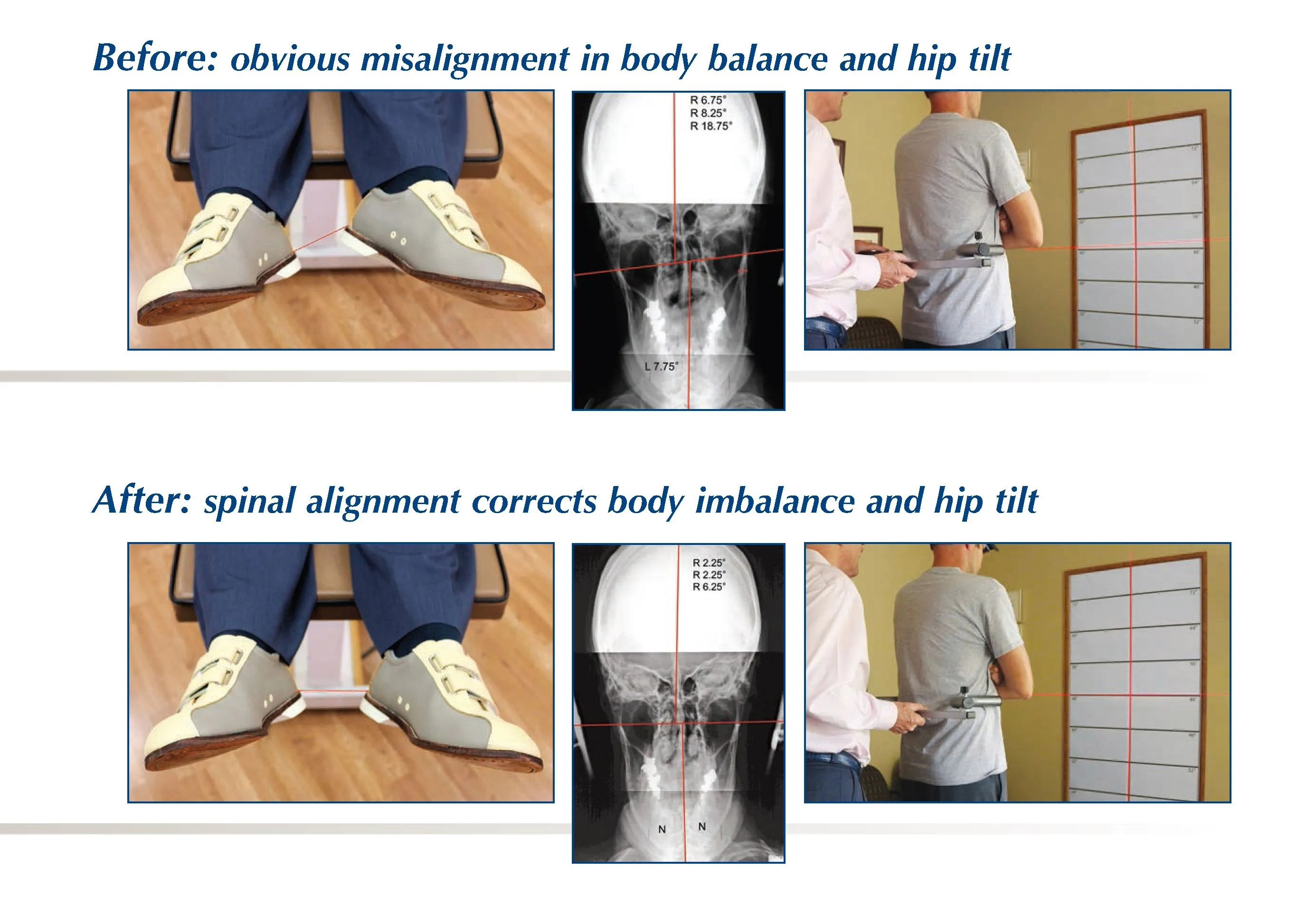 Our patients describe their experience receiving Orthospinology Upper Cervical care
Go to Testimonial
page to see patients with a variety of symptoms who received help from Dr. Eriksen's care using primarily the Orthospinology technique.
---
"Thank you so much for the pain relief I have endured for over 20 years. Medical treatments previously given to me were: massive amounts of anti-inflammatory, Humira, Enbrel, Remicade, Minocin, anti-depressants, etc.; numerous physical therapy treatments; psychotherapy; acupuncture; pain management clinic (Gabapentin in high doses, oxycontin). The side effects have been numerous: severe case of shingles from too much Remicade with lingering PHN, severe constipation with lifelong/life-changing consequences (see surgical procedures & medical history) and attempted suicide. I could go on but I think you get the picture. Oh, one more: at least 50 trigger- point injections in UE & same number in lower back. I am only one patient but I have a unique perspective as a 35 year career in nursing. You are on to something. I would ask that you continue active research with a focus on cervical realignment in management of FM. Again, I express my gratitude for your expertise and care. You have truly made a difference in my life."
Becky
---
"Hearing loss in left ear, lower neck pain, eczema on index finger and thumb on left hand."
After receiving 2 upper cervical adjustments
"Finger and thumb cleared up completely. Hearing improved and no neck pain. Time involved 45 days."


Carl
---
"Lower back and neck pain, irregular monthly cycle and severe acne. In about 2 months after my treatment my cycle became regular. It had been irregular for years. Pain in my back and neck disappeared. The acne was less severe. It is very beneficial and helped me feel better than I felt in years. I would strongly recommend it to anyone."
Natalie

---
"My spinal column was in very bad shape. After sitting, I could not even straighten upon first arising...But! My greatest advantage came, after Dr. Kirk Eriksen began adjusting me. Kirk used a different technique, known as "Grostic Technique", and this technique was different from any technique that any Chiropractor in past had used with me. Through the years, I had obtained a neck that at times was more than very stiff. But, Kirk and his Grostic Technique made my neck feel better than it had felt in many, many years. But be careful, for not only is he a very capable and competent Chiropractor, he is also very warm, gentle and caring...I pray for God to richly bless your life."
Joyce

---
"Back was hurting real bad. Couldn't hardly walk and my legs would give out. Cortisone shot in my leg didn't help. Put dye in back and it didn't help. Both made it worse...I can get out and walk now without pain in my legs and back. Before I had to use a walking stick. It is well worth the time involved going to the Chiropractor. I really feel good. If I had doubts about Chiropractic I don't any more. They really can help. I can walk up steps now without crawling up them or without help."
Louise